Architect office in the Archipelago designs your dreams into true – based on over 30 years of experience!
Nauvo-based Architect Office Aaro Söderlund Oy (est 1990) is specialized on in the design of customized vacation homes, homes, side apartments, hobby zones, saunas and guesthouses, accommodation, tourism and office buildings – even floating ones – and marinas. We also draw coastal detailed plans.
Cultured, comfortable, multipurpose, time- and conditions-resistant solutions are our goal. We invest in the quality of the design process. The work proceeds in clear phases in close interaction with our client, utilizing illustrative 3D technology. With detailed laser-scanned terrain models we are able to design the buildings to fit exactly into place. If needed, our visualizations can be almost photograph-like. By the help of our virtual models, the customer can explore the building independently even before it is built.
Communication with the authorities continues seamlessly throughout the planning process. That is how we can anticipate possible unexpected turns by the authorities and stand for our client's interest.
By using the services of an architect, you will get the best solutions to promote built culture, environmental values, as well as functionality and the users' quality of life – and refine the resale value of your buildings.
---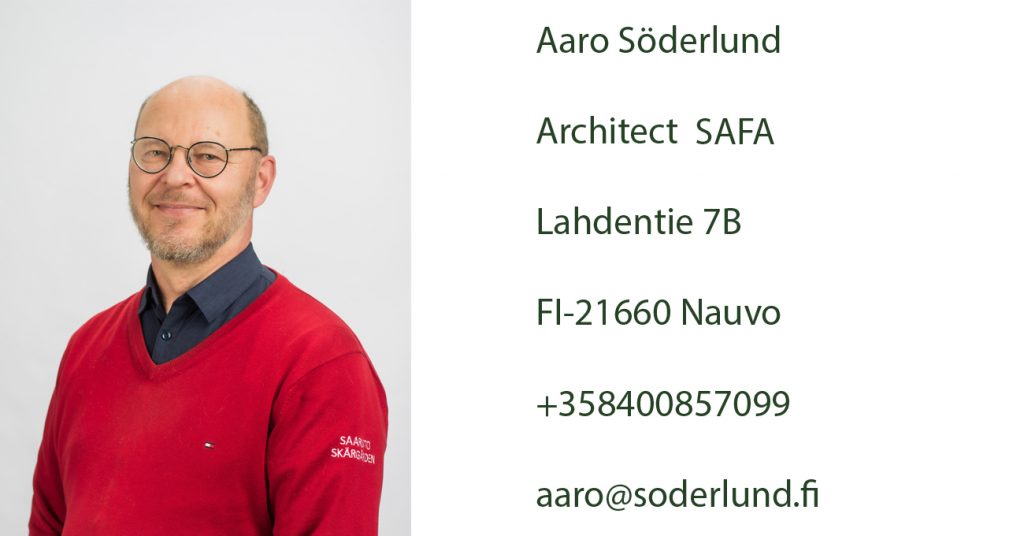 ---